Adhesives for RFID Tags and RFID Labels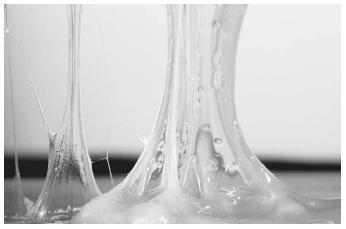 An adhesive is "a nonmetalic material which is capable of joining together substances by means of surface adhesion and inner strength".
Adhesives are created in three different ways:
solvent based adhesives: evaporation of solvent necessary after coating

water based adhesives: evaporation of water necessary after coating

100% adhesives: drying by cooling or radiation.


RFID tags typically use one of the following:
pressure sensitive adhesives (PSA) permanently adhere at room temperature (used for labels)

lamination adhesives do not adhere at first, but do so after time for drying (used for tickets)

sealing adhesives require the adhesive to be heated before adhering (may be used with plastic injected molded tags)

This should point out how important the environmental conditions the tag will operate in. For a PSA, what is room temperature? For a lamination adhesive, what is the relative humidity?
Two other important characteristics of the adhesives are:
Cohesion breakage allows the adhesive to split during the removal of the label from the liner so that parts of the adhesive remain on the tag.
Adhesion breakage prevents adhesive from being transferred onto the tag when it is removed from the backing.
For an RFID label, the cohesion breakage of the adhesive must be strong enough to keep the tag on the backing, but only until a person or label applicator removes it. Then parts of the adhesive remain on the back of the tag so that it can be affixed to an item, typically at room temperature.
Believe it or not, there is a QA process to measure this breakage. Peel Force is the power which is necessary to remove a PSA-material adhered onto standard surface with a defined speed (300 mm/min) under a defined angle (180°).
This article has been viewed 14959 times.