RFID Labels that Work on Metal & Liquids
Last Updated on Friday, 07 June 2013 10:56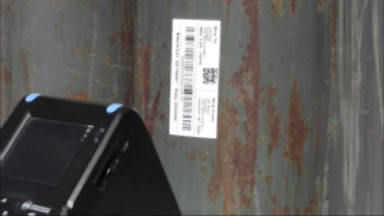 An RFID Network Exclusive Story
It wasn't long ago that people thought UHF RFID tags didn't work with metal or liquids. Of course, this myth has been dis-proven countless times with rigid RFID tags, or by using RFID labels with spacers. But what about placing UHF RFID labels directly on a metal surface? Well, now you can...
Omni-ID announced their thin, flexible, UHF RFID labels and inlays that work when applied to metal and liquid filled containers. The IQ 400 and IQ 600 are EPCGlobal Class 1 Generation 2 RFID labels and inlays that are designed for on-metal use.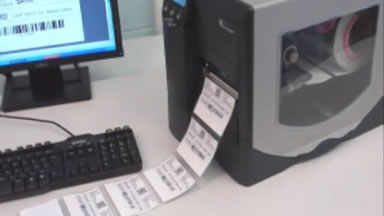 These RFID tags come in rolls of 200 units: either finished labels or as an inlay for conversion. Being in roll format, they are optimized for thermal bar code printers, which makes them easy to encode, print, and apply - a process that was difficult using rigid RFID tags. Omni-ID's design enables printing through industry standard RFID printers. Detailed product specifications, applications guides and a video of the labels being deployed via a Zebra printer can be accessed at: www.omni-id.com/resources



Omni-ID provided a video to The RFID Network demonstrating the IQ 400 and IQ 600 in action.

The IQ RFID tags utilize an Impinj Monza 4QT integrated circuit with 512 User bits of memory. "We're truly excited to be working with Omni-ID on the UltraThin products," said Scot Stelter, Sr. Director of Product Marketing, Impinj. "The combination of Omni-ID's engineering expertise and the innovative Impinj Monza 4 chip has led to the development of a simple, easy to deploy, high performance RFID product."
The IQ 400 and IQ 600 products have an IP Rating IP68 with operating temperatures between -20 to +65°C.
Unlike other announcement-ware our engineers regularly read about, these RFID tags are available now for immediate sample delivery and for high-volume orders with lead times of only two to four weeks. Contact This e-mail address is being protected from spambots. You need JavaScript enabled to view it