6mm Thin Antenna Allows New Era of RFID Applications
Last Updated on Friday, 23 March 2012 16:17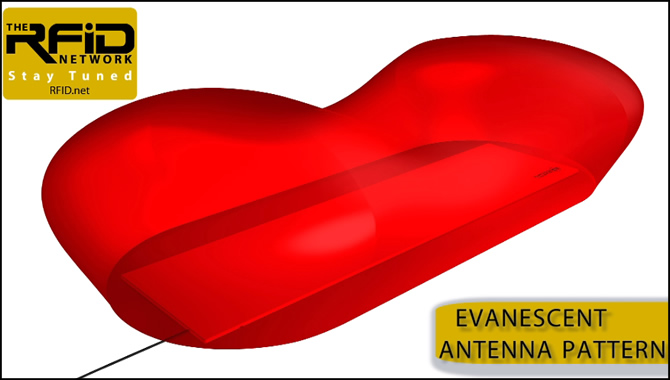 At only 6 mm, the CS790 antenna from Convergence Systems Limited is the thinnest UHF shelf antenna on the market. CSL claims that this antenna is unlike any other antenna in world, and can be placed directly on wood, metal, or any surface, making it perfect for shelves, drawers, or even enclosed metal spaces. In this edition of The RFID Network, we're going to put that claim to the test and see just how well CS790 really performs.详细文章 | 詳細文章
Introduction to the CSL CS-790 UHF Shelf Antenna
The CS790 is a 6mm thick, UHF, monostatic antenna specifically designed for use in displays cases and cabinets, on desktops and shelves, with conveyors, or even floors, ceilings, and walls.
What makes these antennas evolutionary isn't just the 6mm thickness. These antennas can also be placed on any type of surface: either metal or non-metal. They are made of an extremely durable plastic material that you can walk on or even push a cart over. Plus, the length can be cut to fit whatever dimensions are required, which provides the ability to easily retrofit antennas into existing environments.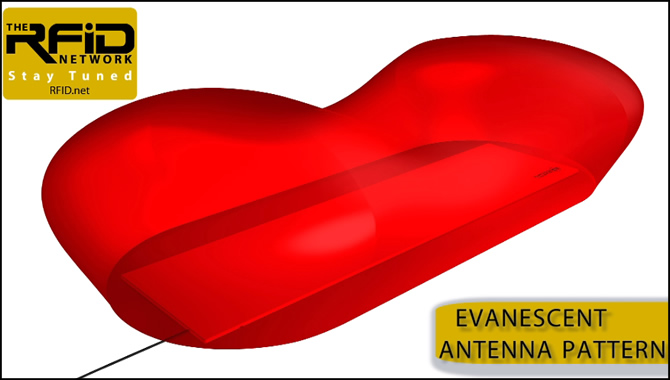 Most importantly, unlike other UHF RFID antennas, these antennas have an evanescent antenna pattern which reads RFID tags directly above the surface and with better control than any antenna our team has ever used before. These features allow RFID technology to be used in ways that were previously very difficult to implement or simply cost prohibitive.
The thin antenna has a fixed width of 250mm, and is available in 3 standard lengths:
Custom lengths can be ordered in as little as 10 units. You can also specify which side the cable comes from.
The antenna comes with a metal backing for use on non-metal surfaces or a plastic backing for use on metal surfaces.
CS790 Ultra-Thin UHF RFID Antenna Benchmark Testing
Our team tested multiple CS790 thin antennas are connected to a CS-468-2 (FCC) RFID reader.  This reader supports up to 16 separate antennas and allows you to control the power, queuing algorithm, and polling time individually for each antenna.  Power to each antenna can be increased to accommodate for long cable lengths.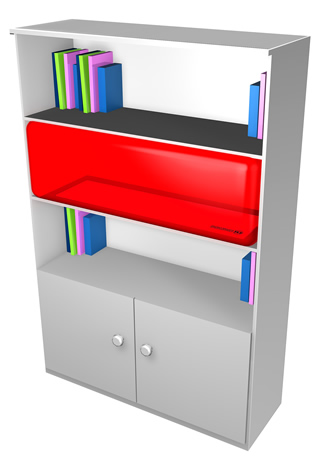 Using the CS468 RFID reader and UPM Dogbone M3 tags, we achieved approximately 0.8 meter read distance when the antenna was placed on wood and the tag was in free space (all orientations). Given that this antenna is designed for controlled reads and not distance, our team decided to focus testing on scenarios where it is extremely difficult to control the read zone using far-field UHF: a metal rich environment.
We performed benchmark testing by placing several thin antennas on metal shelves and placing Dogbone tags in the spine of three ring binders. This is an extremely challenging document tracking scenario. The metal shelves and the metal in the binders cause a great deal of reflection which result in stray reads. By adjusting transmit and receive power, the evanescent antenna pattern provided remarkable isolation between the metal cavities.  When we placed two thin antennas next to each other, we found 30-60 cm (1 -2 feet) is needed between them if you want to prevent cross reads. However, in other scenarios, this may be desired. The best performance was achieved by using a single antenna placed horizontally directly on the shelf (see image right).
As binders were removed and replaced, we experienced minimal stray tags reads between shelves and those were easily filtered out by our Omnitrol software appliance. The OMNITROL appliance is the first software platform to fully support CS468 16-port reader. The OMNITROL software allows you to configure, manage, and monitor multiples RFID readers and antennas from one single point and integrate the tag data into intelligent services running on the appliances or with back-end applications. The OMNITROL appliance allows data to be sent as ALE reports or EPC-IS captured events.
These products are also shown being used at retail stores in our video: How RFID Improves Retail Fashion.
For more in-depth information on antennas and antenna patterns, we strongly recommend Chapter 3 (found here) of Radio Basics for UHF RFID from the book "The RF in RFID: Passive UHF RFID in Practice" written by Daniel M Dobkin printed with permission from Newnes, a division of Elsevier. Copyright 2008. You can order a copy of the book here: The RF in RFID: Passive UHF RFID in Practice.
A 2011 RFID Network Best-in-Class Award to the CS790 Thin Antenna Family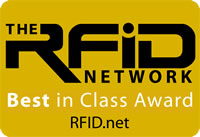 The CSL CS790 is unlike any other UHF RFID antenna our team has ever seen. Given the 6mm thickness, the ability to be cut to any length, the durable material, and the very controlled antenna pattern, it allows RFID technology to be used in ways that were previously very difficult to implement or simply cost prohibitive. That said, we award the CS790 the 2011 RFID Network Best-in-Class Award for RFID antennas.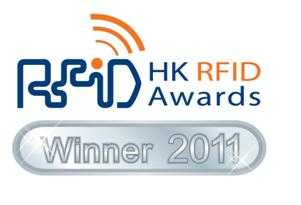 Our team is not alone in our assessment. In October 2011, GS1 Hong Kong presented a "Gold Award for Best New RFID Product" to CSL for the CS468-16 port UHF RFID reader and family of CS790 ultra-thin UHF antennas. "The creativity that went into the CS468-16 port reader and family of ultra-thin UHF antennas is highly impressive. We believe these innovative products could help industry players reap the enormous benefits of EPC/RFID and make item-level tracking in the retail store front a reality,"says Ms. Anna Lin, Chief Executive Officer of GS1 Hong Kong.
Additionally, CSL was also awarded the 2009 Asia Pacific Frost & Sullivan Product Differentiation Excellence Award for the RFID Readers Market.