Last Updated on Monday, 14 May 2012 14:48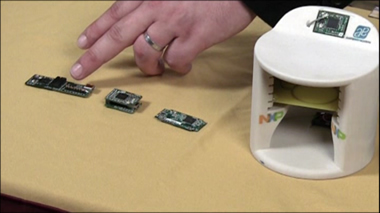 RFID reader integrated circuits (IC) combine many of the electronic components used in RFID interrogators (readers) on a single silicon microchip. They are designed to help engineers incorporate RFID technology into a wide variety of applications by simplifying design and reducing the need for a lot of complex discrete electronic components.
In this video interview for our more technical audience, Mark Dickson talks about austriamicrosystems innovative single chip reader solutions for UHF RFID and compare the austriamicrosystems RFID Reader IC Family.