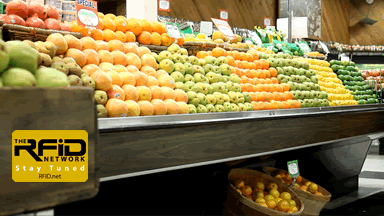 The increasing globalization of our food supply, food shortages, and concerns about food safety and quality is causing food producers, shippers, retailers and consumers alike to closely examine how our food is grown, processed, and handled throughout the supply chain.
In Episode 3 of The RFID Network Cable TV Series, our team makes in-depth investigative examination of food safety, food quality, and food integrity, and looks at how RFID can be used to make our food safer and fresher.
Our team interviewed a number of subject matter experts, including:
Dr. John Ryan, an industry consultant and former administrator with the Hawaii Department of Agriculture who focuses on food safety;
Steven Kronenberg, an attorney and food safety expert for the food processing and retail food service industries;
John Custer, an insurance underwriter with The Hartford Financial Services Group;
John Bailey, President of Top 10 Produce;
Peter Mehring, CEO of Zest Labs, Inc., formally Intelleflex, a company modernizing the fresh food supply chain.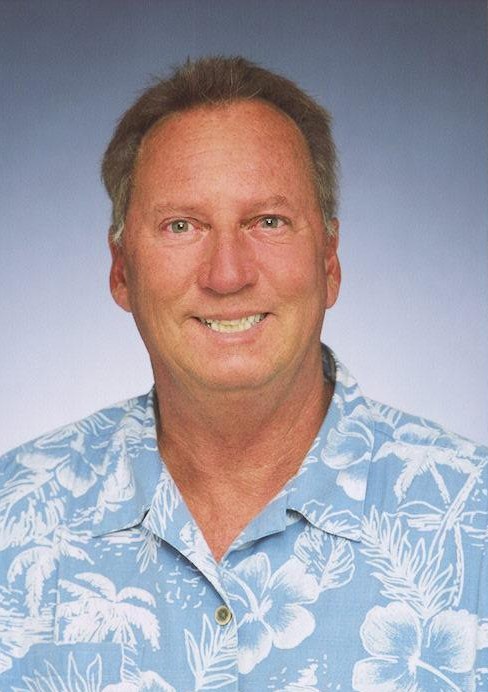 'As a country, we (The United States) are not well prepared for a food recall'.
Dr. John Ryan, an industry consultant and former administrator with the Hawaii Department of Agriculture who focuses on food safety.
Issues and concerns with food safety and recalls led to the creation of the US Food and Drug Administration (FDA) Food Safety Modernization Act (FSMA) – the first reform of food safety laws since 1938. The FSMA was signed into law by President Obama on January 4th, 2011 and aims to ensure the U.S. food supply is safe by shifting the focus of federal regulators from responding to contamination to preventing it. It will redefine how food is tracked, traced and monitored throughout the supply chain by improving processes and providing controls for both domestically grown and imported food.
Companies need to start implementing traceability programs for all food products so those products can be identified from origin to the retail level in order to minimize the risk to harming people. However, according to Steven Kronenberg, an attorney and food safety expert for the food processing and retail foodservice industries, "Companies are experiencing some logistical and financial hurdles when complying with FSMA requirements".
The methods companies are using to track and trace food products include:
Manual Record-Keeping Processes
Historically, this is what companies expected their employees to do, but it's clear that this method is not working. Companies must train employees to keep adequate records and this approach is extremely labor intensive and very error prone. When manual record taking does occur, written information can be misfiled, or even mistyped into a computer. The delays between the time information is manually captured and the time it is typed into a computer can be lengthy and does not allow companies to be proactive when dealing with problems.
Bar Code Based Systems
Bar code based systems are one step above the manual process in that identification numbers don't have to be written down or manually keyed in. These systems sound attractive to companies because there is low cost to entry: bar codes are inexpensive to print and bar code scanners are a commodity. However, once companies make the initial investment in these solutions, they find the systems are still very labor intensive and error prone. For growers, bar code scanners do not work well in direct sunlight and often resulting pickers trying to perform manual entry of data in the fields.

Most importantly, information captured by employees, shippers, and handlers is normally not considered objective and in most instances, it is not verifiable.
"In the current marketplace, there is a dearth of objectively verifiable data that a product being sold as fresh has not been previously frozen."
Steven Kronenberg, attorney and food safety expert.
RFID Based Solutions
RFID provides an automated method of data capture. Mr. Kronenberg explains, "RFID technology provides objective, real-time traceability data… You don't have to just take the word of the delivery person". Paper and bar code based systems are not objective.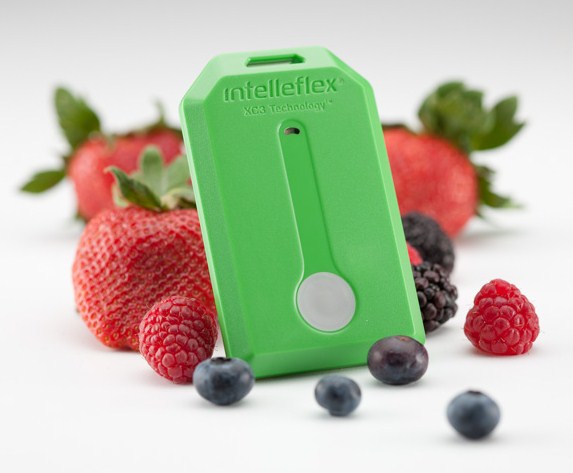 In addition to providing traceability information, RFID combined with temperature monitoring "allow stakeholders to make an informed decision that a food has been held at a proper temperature to minimize risk that a food-borne illness may arise due to temperature abuse problems."
There are potential additional benefits for growers, packers and shippers as well. Insurance companies who underwrite food shipments are beginning to offer financial incentives for businesses that utilize RFID temperature monitoring solutions to document and improve quality and reduce risk and loss. John Custer, an insurance underwriter with The Hartford explains how.
Not that long ago, buying produce at your local grocery store was very seasonal. During winter months here in North America, you simply couldn't buy fresh fruits such as strawberries, raspberries, peaches or apricots. But today, consumers expect to have these types of produce available year around. So, during the winter, many fruits and vegetables are imported. Because this food now needs to be shipped long distances via trains, planes, boats and trucks and across international borders, ensuring freshness and food safety becomes even more critical. RFID addresses these challenges.
Temperature Monitoring Makes Food Safer, Fulfills FSMA Tracking Requirements & Generates ROI
Growers, shippers and retailers are being mandated to improve and document food safety and quality. But, this doesn't have to be classified as just a cost of doing business. In fact, there can be financial benefits. Reducing waste in the supply chain means that there's more food available for sale – more revenues to be realized – generating a positive ROI, often within a single growing season.
Temperature management and monitoring is essential for ensuring the safety and quality of fresh produce. But food safety goes beyond fruits and vegetables. Temperature also has a direct and critical impact on a variety of other perishable foods. Dairy items like milk and orange juice, for example, also must be properly stored, refrigerated and handled from production to your grocery store. Pallet-level RFID plays a key role in ensuring that these items are fresh and safe.
Not surprisingly, meat is another area where RFID plays a role in ensuring quality and freshness. RFID tags can be employed beginning at the cattle ranch and throughout processing and shipment to ensure the authenticity and quality of beef and other meats. RFID tags can help document that your Angus or grass fed beef is actually what it claims to be. The same holds true for poultry as well.
RFID companies like Intelleflex are also seeing increased demand for monitoring the condition of fish and other seafood such as lobsters. Temperature management is a huge issue for fish which must be immediately refrigerated as soon as it is caught to prevent the growth of harmful bacteria. RFID tags can document the fish was properly handled and, in the case of fresh fish, never frozen and thawed or misrepresented.
Putting Food Quality Information in the Consumers's Hands
Consumers are increasingly demanding more fresh produce, quality meat and seafood, and other perishables. Year around demand, the global supply chain and enhanced government regulations and monitoring is changing how food is processed, shipped and handled. RFID – specifically RFID-based temperature monitoring solutions – are helping growers, shippers and retailers cost-effectively document quality, reduce waste and enhance food safety.
In addition to making product quality and safety information available to growers, packers, shippers and retailers, a lot of this information is now also being made available to consumers. The Locale brand from Top 10 Produce, provides consumers with the ability to obtain more information about the farm or ranch the food product came from, and in some instances, even provides the history by simply scanning a barcode.